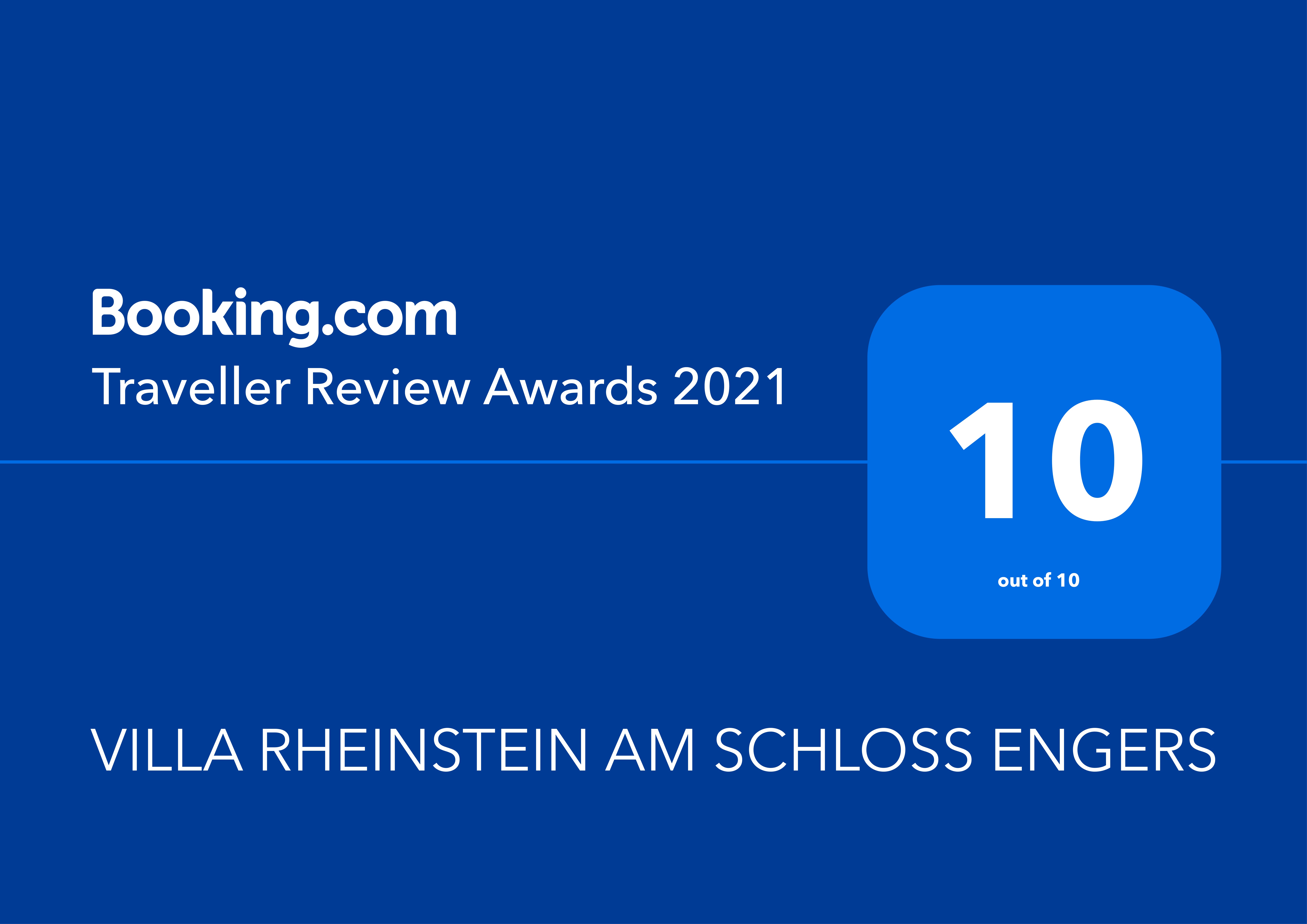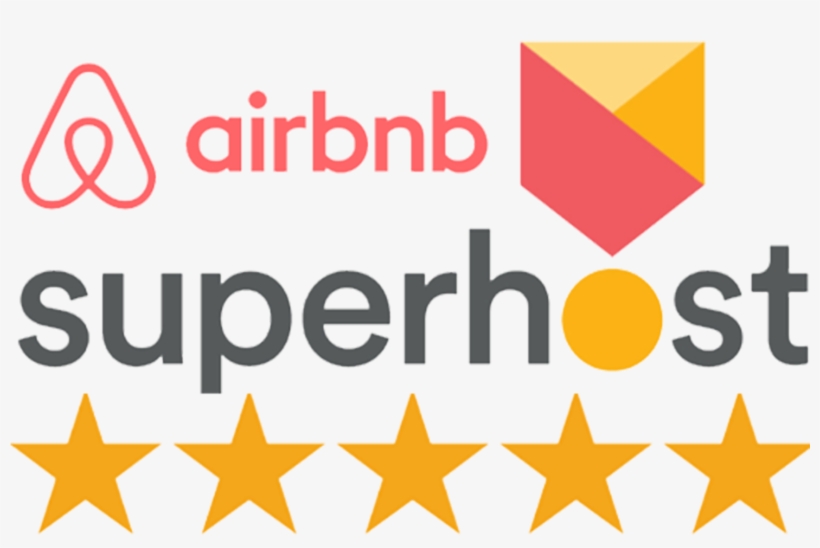 We are proud to be an "Airbnb-Superhost"
Superhosts are extraordinary hosts who meet the following benchmarks:
Experience: Superhosts complete at least 10 trips in their listings in a year.
High Response Rate: Superhosts respond to guests quickly and maintain a 90% response rate or higher.
5-Star Reviews: Superhosts provide listings that inspire enthusiastic reviews. At least 80% of their reviews need to be 5 stars.
Commitment: Superhosts honor confirmed reservations—they rarely cancel.
Reviews of our guests
William Mai 2019 on Airbnb (5 Stars):
"Die Villa Rheinstein ist der perfekte Ort, um einen schönen sonnigen Tag zu beginnen und am Abend ausklingen zu lassen. Die Lage war Top und alles was man für einen erholsamen Aufenthalt braucht, ist in der Nähe zu finden (Supermärkte, Bus/Bahnverbindungen). Sven ist ein wirklich toller Gastgeber, der sich wirklich gut in der Umgebung auskennt und zügig auf Fragen antwortet. Sowohl Check-In, als auch der Check-Out lief reibungslos und ohne Probleme ab. Das absolute Highlight war aber das luxuriöse Bad und der Balkon, an dem man sehr schön morgens frühstücken oder auch abends einen Drink trinken kann. Das wird sicherlich nicht der letzte Aufenthalt in der Villa Rheinstein sein!"
Stacey Mai 2019 on Airbnb (5 Stars):
"Beautiful apartment - immaculate with a view of the Rhine that is unsurpassed. Fully stocked kitchen, spa-like bathroom, comfortable bed, a great enclosed porch with river view as well as a cozy outside dining area with a view. Sven is an excellent host who meets you onsite to ensure you are settled. He is very knowledgeable about the area and provides good recommendations for food and site seeing. I highly recommend this location and host."
Ellen Mai 2019 über Airbnb (5 Sterne):
"Prachtig huisje, alsof je op een boot woont. Leuk om de voorbijvarende bootjes vanuit de wintertuin of het balkon te zien. Heerlijk rustig, geen enkel lawaai van verkeer. Dichtbij slot en restaurantjes, en naast de wijnverkoper. Voor het huis ligt een boulevard die uitmond in een prachtig wandelgebied. Ook zeer mooie omgeving om te wandelen. Koblenz, Slot Eltz, Lahnstein etc zijn op minder dan een half uur rijden. Tip: Koop het duitstalig boek met rondwandelingen in de omgeving (Traumpfaden) Echt alles in het huisje aanwezig. Een badkamer als een balzaal, een goed bed, prima keuken, diverse keukenapparatuur, heerlijke koffie uit het koffie-automaat met bonen. Hoogtepunten van het huis: prachtige ligging, de serre, het balkon wat aanvoelt als een verblijf op een boot, de mooie keuken en de mooie badkamer. 4 Dagen is veel te kort. We zijn erg enthousiast en komen graag een keer terug"
Stefanie D. Mai 2019 über Fewo-Direkt (Bezaubernd!!! 5/5):
"Ankommen und sofort wohlfühlen...mit einem traumhaft schönen Blick auf den Rhein...voller Comfort...sehr netter und zuvorkommender Gastgeber....Rundumwohlfühlpaket!!! Wir kommen wieder... Thanx for all!!!"
The Villa Rheinstein can also be found on